Welcome
"Nadat Avatar Roku overleed was de verbindende factor tussen de vier naties verdwenen. Al snel liepen de spanningen op. Vooral water en vuur, van oudsher elkaars tegenpolen, konden steeds minder van elkaar hebben. Het begon klein: Anti-water propaganda in de vuurnatie, een ban op bezoeken van vuurmeesters op de noordpool..."
Welkom op Untold Tales, een Nederlandstalige open-world RPG gebaseerd op de bekende Avatar: The Last Airbender serie. Dit forum speelt zich af in de tijd vlak voor de honderd jarige oorlog, en opent zo een mogelijkheid voor een geheel eigen plot en ontwikkeling van de wereld en diens karakters. Creëer je eigen karakter, sluit je aan bij een van de naties en ontdek deze net iets andere versie van de welbekende, nostalgische wereld van Avatar.
Event
Helaas is de korte periode van rust snel tot een eind gekomen. Tijdens een 'vredes' vergadering tussen de leiders van de vier naties heeft de vuurnatie de stad Gaoling in beslag genomen. Hoe zouden het aarderijk en diens inwoners hier op reageren? De meningen over de situatie zijn verdeeld, maar over een ding is men zo goed als zeker. Betekend dit het begin van een oorlog?

Posten in Gaoling is op dit moment op eigen risico. Ook zijn er kansen op random events in topics die zich daar afspelen. Ook dient iedere bewoner binnen te zijn voor zonsondergang!
Current Contest
Op dit moment vinden er geen contests plaats. Stay tuned!
It was a weekday, which meant that the streets of Omashu were teeming with people, all of whom were very loud: merchants proclaiming their wares, customers haggling over prices, the odd street performer showing off their skill. In between them all, a lithe form weaved its way to a stall. White blond hair fluttered slightly with the woman's movements and the loose tunic and trousers that she wore rippled in the soft breeze. The woman came to a halt in front of a stall, pressed in between several other people. Grey eyes moved across the merchant's wares sharply, judging each item for quality and price without touching anything. When she didn't find anything of interest, Yeshe moved on, leaving as silently as she had come.

It wasn't her first time in Omashu, nor was it the first time this week she had visited the market. The Sins had been here for a few days, having decided to take a little breather, and Yeshe had made good use of the opportunity to see what the city had on offer. It wasn't slim pickings, exactly, though the market wasn't as large as the one in Ba Sing Se or the Fire Nation Capital and the valuables weren't as— well, valuable. Still, every city had their silversmiths looking to sell their wares, and it was precisely this for which Yeshe was keeping her eyes peeled.

Meanwhile, her hands weren't idle. Most of the women carried their money in small purses hanging off their wrists or belts, and it was hardly any trouble at all to sidle up to one of them and help herself to some coin. She slipped it into her own purse, tucked away behind her sash, out of sight. Unlike the women she stole from, she knew how to keep her coin to herself. She wasn't very worried about being caught. She hadn't been so far, and the streets were simply too crowded for anyone to notice.

Just before she halted at a stall that sold necklaces and bracelets that might be worth stealing, Yeshe carefully extended her hand and undid the clasp of the bracelet belonging to the woman standing to her right. The woman, too busy ogling the items of jewellery on display, didn't even notice the missing weight from around her wrist, and Yeshe slipped the bracelet into her purse with a quick gesture. Her eyes were already on a necklace, expertly crafted with a great deal of detail. She held her wind ready at her fingertips and flicked her eyes in the direction of the merchant. The man was on the other side of the stall, speaking to a customer. With a small gust of air, the necklace landed in Yeshe's waiting palm. She tucked it away as she turned away and disappeared among the crowd.

While she walked, she mentally calculated the contents of her purse. She had enough coin to last the Sins a few days and some to spare for herself. Three bracelets and two necklaces made for a fine haul and were probably the most she could get away with, today, if she didn't want to stand out. Smiling contentedly to herself, she ambled along the main thoroughfare in the direction of the Sins' temporary hideout.

About five minutes later, she became aware of eyes on her. She glanced over her shoulder, but didn't see anyone who might have noticed her. Turning back, she came to a sudden halt, heart thundering loudly in her chest. Ka'on was standing in front of her. Yeshe hadn't even heard her approach. She only just resisted the urge to put a hand on her chest to calm her racing heart, though she couldn't quite help taking a deep, steadying breath as she frowned at Ka'on. "Are you trying to kill me?" she said, sounding out of breath, though there wasn't much heat in her voice.
Through the eye of the needle
She couldn't help it, that stupid grin was all over her face. Over the past few days, she had been shadowing some Dai Li, the new ones though. The experienced ones would probably notice her so that wasn't the best choice. Which is why she just studied some inexperienced, somewhat oblivious guys that had just become members of the Dai Li. Though they did know some things, like the way they moved through Omashu. At high speed but unnoticed by the civilians, which was why she tried to copy. Of course, she used some Airbending to simplify most things but that didn't make her skill any worse than theirs. She needed to test whether it worked and after wandering over the roofs for a while she quickly found the perfect target. Yeshe, her favorite Sin of Greed. Ka'on found it someone amusing that she was not noticed by the blonde, who returned to their hideout rather soon after Ka'on started shadowing her over the roofs. As they were nearing the edge of the city, Ka'on started to grow rather bored. In a matter of seconds she overtook Yeshe, however, the gust of wind she used for that didn't seem to go unnoticed. Yeshe looked backward by the time Ka'on made her jump off the roof. With the use of some bending, she blonde landed softly in front of the young woman. A deep breath, a frown and a voice that seemed to be out of breath. "Are you trying to kill me?" Ka'on couldn't help but grin wider before chuckling a little. "You know I never would, you gather money so much faster than I can." The blonde stretched her hands above her head and bent her back slightly backward. Her muscles had gotten a little tense after playing Dai Li. "Also you're surprisingly unaware of your surroundings for someone who steals from people who are the same," she said with a teasing grin on her face.
●●●●
[Mijn excuses als deze post vol fouten zit, schrijven en tv kijken tegelijkertijd is niet m'n talent]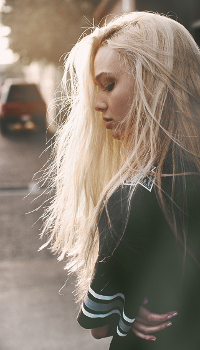 Real name :
Anouk
IC posts

:
6

Airbender
Yeshe had always been smaller than most people she knew, which, to be fair, had worked out quite well for her so far: people tended not to notice her as much, allowing her to slip in between crowds and do what she did best without much of a hassle. It did mean that she had to look up slightly to look Ka'on in the eye. If she hadn't been used to it, it would have annoyed her; as it was, it only made her sigh as she started walking in the direction of the Sins' hideout. Her hands went to her sash reflexively, checking if she still carried all of her haul with her. After years of stealing, it had become a habit.

"You know I never would, you gather money so much faster than I can," Ka'on replied, her tone teasing rather than accusatory, which told Yeshe her fellow air bender hadn't taken her initial outburst the wrong way. Ka'on went on to comment on Yeshe's lack of awareness, which had Yeshe roll her eyes in response, though an amused smile tugged at a corner of her mouth. "Perhaps you should remember who brings in the cash before you nearly give me a heart attack, next time," she shot back as she turned into a quieter street. "And I wasn't exactly expecting you to pop out of nowhere," she went on in a grumble, though she knew it was a lame excuse. She was a thief; not paying attention could land her in trouble, especially in a city like Omashu, where the Dai Li were constantly on the lookout for troublemakers.

"What were you even doing?" she asked Ka'on once the steady flow of people had thinned somewhat. "I thought you weren't going out today." After travelling for days on end, most of the Sins had decided to make an easy day of it now that they had the chance. Yeshe had been one of the few to actually get up and leave the house because Omashu had riches on offer and she simply couldn't help herself. She hadn't thought she'd be running into anyone. Apparently, she'd thought wrong.
Through the eye of the needle
Oeeh, she rolled her eyes, nice! For some reason, Ka'on always had found it amusing to joke around with the other sins and slightly annoy them at that. Though the faint smile told her that she wasn't the only amused one right now. "Perhaps you should remember who brings in the cash before you nearly give me a heart attack, next time." Ka'on simply shrugged, it wasn't exactly her plan to give Yeshe a near heart attack. It just... kinda happened. "And I wasn't exactly expecting you to pop out of nowhere," continued Yeshe. Once more Ka'on shrugged, popping up out of nowhere was kind of her 'thing'. At least, she definitely did it more often than the other members of the sins. The main reason for that was that her Airbending allowed her to move silently and the fact that she simply loved high places. "What were you even doing?" A new grin appeared on the blonde's face after that question. Especially because she knew very well that her answer would sound 'typically Ka'on' and 'somewhat weird'. "I thought you weren't going out today." Well, that was her original plan but hey, plans change. "I was shadowing some Dai Li and copying their way of moving," said Ka'on with a somewhat goofy smile on her face. Who even did that, shadowing the elite police unit that is supposed to shadow people. Shadowing the shadowers, weird.
●●●●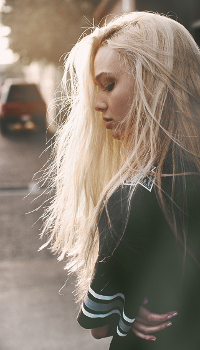 Real name :
Anouk
IC posts

:
6

Airbender
The Sins were an odd group of people, truth be told, or at least by most people's standards. Yeshe had been around them long enough that nothing should surprise her anymore, but when Ka'on told her she'd been shadowing some Dai Li, Yeshe came to an abrupt halt and stared at her. "How did you even—" she started and then cut herself off, shaking her head. It didn't surprise her that much that Ka'on had been able to find them in the first place. It wasn't the first time Ka'on did things that would be nearly impossible for other people.

But something uncomfortable clawed at Yeshe's chest. It took her several moments to recognise it as worry. The Dai Li had a reputation – what they did to people who crossed them had a reputation. Yeshe didn't like the thought of what would happen to Ka'on if she'd gotten caught, and she didn't like that she didn't like it. "They didn't see you, did they?" she asked Ka'on, sounding tense. Damn it, this is why she didn't do emotions. They made her feel awful and uncomfortable and they made her sound like the nomads at the Air Temple, and she shouldn't be worrying about someone three years older than her, but there she was. Damn it.

"I mean," she went on quickly as she started walking again, avoiding Ka'on's gaze, "if they caught you, we'd have to come and get you and that would be a hassle. So." Even to her own ears, the lie sounded unconvincing. She was better at it than this, normally. Emotions. Pesky things.
Through the eye of the needle
Yeshe suddenly stopped and stared at her. "How did you even—", she didn't even finish her sentence. A grin appeared on Ka'on's face, she loved those reactions. "They didn't see you, did they?" This question and the tense way in which Yeshe asked it was to be expected. The Seven Deadly Sins, they had a reputation and were definitely sought after. If they were caught, well it would be all over for them. The feeling of worry made sense. "I mean," Yeshe said as she started walking again. "If they caught you, we'd have to come and get you and that would be a hassle. so." Exactly what Ka'on already expected but yet... something about it made it sound like she was actually worried about her. So cute. Once more, a grin appeared on Ka'on's face. "You know I'm an escape artist, just like you. And no worries, I'm not thát dumb. I shadowed some beginner Dai Li, the experienced ones would probably notice me anyway." Those experienced fuckers were probably the most dangerous unit around, they could come awfully close to actually catching them. And she probably wasn't the only one in the group that rather roamed around freely instead of sitting in jail or being executed.
●●●●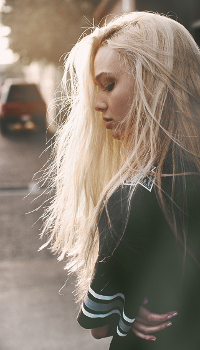 Real name :
Anouk
IC posts

:
6

Airbender
Normally, Yeshe wasn't a particularly protective kind of girl – at least not when it came to others. She came first in her world, simply because it had always been that way. No one had cared about her at the air temple; no one had cared about her before the Sins had found her. Perhaps that was why, despite the fact that it was entirely inconvenient, she felt some modicum of responsibility for her fellow Sins. Somehow, along the way, they had become her family. And it turned out Yeshe was pretty damn protective of her family. Not that she would ever say so out loud. She had a reputation to maintain.

Nevertheless, she felt— relieved, she supposed, when Ka'on told her she'd been careful. "You know I'm an escape artist, just like you," the woman said with that grin on her face Yeshe pretended to be annoyed by. Yeshe snorted in faint amusement as she rounded a corner to turn back onto the main thoroughfare. Escape artist. The Northern Air Temple wasn't exactly Boiling Rock or some other heavily guarded Fire Nation prison. "That's one way of looking at it," she commented idly, half of her attention on the stalls around them. She had intended to simply cross the street as a shortcut to their hide-out, but she had emerged in the foody part of the market and the smells and sights were distracting. Her eye landed on a stall that sold high-quality cuts of meat – or so the vendor kept yelling. Yeshe glanced at Ka'on sideways, a slow smile spreading on her face. "Hungry?" she asked innocently, nodding meaningfully at the stall.
Through the eye of the needle
Yeshe simply snorted, that was to be expected. The two continued walking for a bit until they rounded a corner. It seemed like this was one of the main streets of the city. "That's one way of looking at it," Yeshe said. Just as she was somewhat distracted by everything around them, Ka'on was too. So many people and so many goods. "Hungry?" Huh, what? Yeshe glanced at her sideways with a little smile on her face. That smile told her enough. Within a matter of seconds, Ka'on noticed the vendor who kept proclaiming his meat was super high quality. Honestly, if it was that great, the man would have been a butcher, not an owner of a market stand. Ah well, it didn't look bad and some extra food wouldn't hurt. "So want a distraction? And if the answer is yes, how big?" Ka'on grinned. Being a decoy could be pretty fun and right now she had some nice ideas. With so many people around, there were many options. But you had to do it right in order to actually get the attention of most of them.
●●●●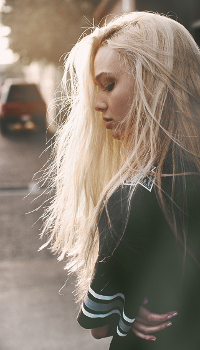 Real name :
Anouk
IC posts

:
6

Airbender
---
Permissies van dit forum:
Je
mag geen
reacties plaatsen in dit subforum