Welcome
"Nadat Avatar Roku overleed was de verbindende factor tussen de vier naties verdwenen. Al snel liepen de spanningen op. Vooral water en vuur, van oudsher elkaars tegenpolen, konden steeds minder van elkaar hebben. Het begon klein: Anti-water propaganda in de vuurnatie, een ban op bezoeken van vuurmeesters op de noordpool..."
Welkom op Untold Tales, een Nederlandstalige open-world RPG gebaseerd op de bekende Avatar: The Last Airbender serie. Dit forum speelt zich af in de tijd vlak voor de honderd jarige oorlog, en opent zo een mogelijkheid voor een geheel eigen plot en ontwikkeling van de wereld en diens karakters. Creëer je eigen karakter, sluit je aan bij een van de naties en ontdek deze net iets andere versie van de welbekende, nostalgische wereld van Avatar.
Event
Helaas is de korte periode van rust snel tot een eind gekomen. Tijdens een 'vredes' vergadering tussen de leiders van de vier naties heeft de vuurnatie de stad Gaoling in beslag genomen. Hoe zouden het aarderijk en diens inwoners hier op reageren? De meningen over de situatie zijn verdeeld, maar over een ding is men zo goed als zeker. Betekend dit het begin van een oorlog?

Posten in Gaoling is op dit moment op eigen risico. Ook zijn er kansen op random events in topics die zich daar afspelen. Ook dient iedere bewoner binnen te zijn voor zonsondergang!
Current Contest
Op dit moment vinden er geen contests plaats. Stay tuned!
Pagina 1 van 2 • 1, 2
Duck duck goose, hèt spel waarmee je leuke ideëen kan krijgen om een topic mee te starten.

Het gaat als volgt;

#persoon1 - duck
#persoon2 - duck
#persoon3 - Goose
#persoon4 - Laat je char uitglijden over een bananenschil.   Duck

Dit riddeltje herhaalt zich telkens weer. Als je voorganger een "goose" heeft, moet je wat verzinnen wat diens char in de rpg kan doen. "Officieel" is het "verplicht" de opdracht die je is opgedragen uit te voeren, alleen dat wilde ik hierbij eigenlijk achterwege laten. Voel je vrij de Goose opdracht in de rpg te gebruiken, of niet. IC posts

: 3

Real name :

S.

MaxEarth Kingdom

IC posts

: 7

Real name :

Juulepuul

Character sheet
Age
:
20 y/o
Residence
:
Gaoling
Occupation
:
Earth Rumble Contestant
Nyx XiaoyuEarthbender

IC posts

: 8

Real name :

V(ee)

Character sheet
Age
:
34
Residence
:
Northern Air Temple
Occupation
:
Author - Nurse
Ylva NephelaeAirbender

Goose
Tbh it's Ka, give this your best shot, she's crazy anyway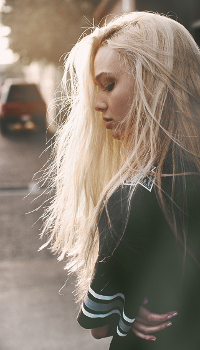 IC posts

: 6

Real name :

Anouk

Ka'onAirbender

Laat Ka een random topic binnen lopen, om daar de vogeltjesdans te doen, en dan weer weggaan.


Duck ~ IC posts

: 1

Real name :

S.

Genevieve AldaineWaterbender

IC posts

: 14

Real name :

Snowflake

IlonaWaterbender

Hahahah die eerste goose xDD
QUACK doe er mij ook maar zo eentje 
IC posts

: 8

Real name :

V(ee)

Character sheet
Age
:
34
Residence
:
Northern Air Temple
Occupation
:
Author - Nurse
Ylva NephelaeAirbender

Laat Ylva een fout maken tijdens het airbenden waardoor ze in een grote modderplas belandt. Bonuspunten als ze hierdoor per ongeluk iemand de modder in meesleurt ((;


Duck~
IC posts

: 15

Real name :

Li / Lisanne

Character sheet
Age
:
31 years old
Residence
:
Capital City
Occupation
:
Admiral of the Eastern Fleet
EngelFirebender

IC posts

: 12

Real name :

Cat

Alison OliviaTribal Chief

IC posts

: 0

Real name :

Mies

AlexaWaterbender

Pagina 1 van 2 • 1, 2
---
Permissies van dit forum:
Je
mag geen
reacties plaatsen in dit subforum